Waterford's No.1
choice for DIY supplies & fuel
Local, family-owned
and operated business
Helping homeowners
and businesses since 1990
Sale price
€79.00
Regular price
€79.00
Unit price
per
Sale
Sold out
Enrich Screened Topsoil - Per 1m3 Bag
Enrich Topsoil is a blend of screened soil and Enrich Compost. Enrich Compost is added to provide slow-release nutrients and improve soil structure. This eliminates the need to buy manure or compost to add to the soil prior to planting.
This peat free mixture has been finely screened to remove large stones.
Produced in Ireland to the British topsoil standard BS3882.
Key benefits of using Enrich Screened Topsoil


Premixed with Enrich Compost which slowly releases essential plant nutrients


Dry and easy to work


High in organic matter which is essential for soil health


Increases root development in plants


Finely screened


Available all year round


High quality topsoil


Download product Data Sheet
here
Share
View full details
Description
Enrich Screened Topsoil - Per 1m3 Bag
How to use
Add to required depth (max 400mm). Rake to finish.
Allow topsoil to settle naturally, to avoid compaction.
Allow 15% above finished level for natural settlement.
Guidance
It is ideally suited for all landscape applications.
When gardening please wear gloves and wash hands after use.
Use topsoil as soon as possible after purchase.
If storage is unavoidable cover to keep light and moisture out. Do not stack bags as this will compact the soil. Avoid placing anything heavy on stored bags.
Topsoil should never be left bare, cover with a mulch or green cover between growing seasons.
Enrich topsoil is made with natural, greenfield sourced topsoil.
The Enrich compost used in our topsoil is weed seed free. However, Enrich do not guarantee that the natural topsoil screened for use in our soil products is free of viable weed seeds or impurities.
Coverage
1m3 of Enrich Screened Topsoil will service an area of 5m2 when spread to a depth of 200mm.
The mathematical equation is length x width x depth = meters cubed. Please ensure all figures are in meters first.
Reviews
Fantastic blended topsoil
This is my 4th bag in past 2 yrs.fantastic quality, used for new raised beds and lawn patch/repair. Gave new hedge plants a good base to settle/root in. Plants thriving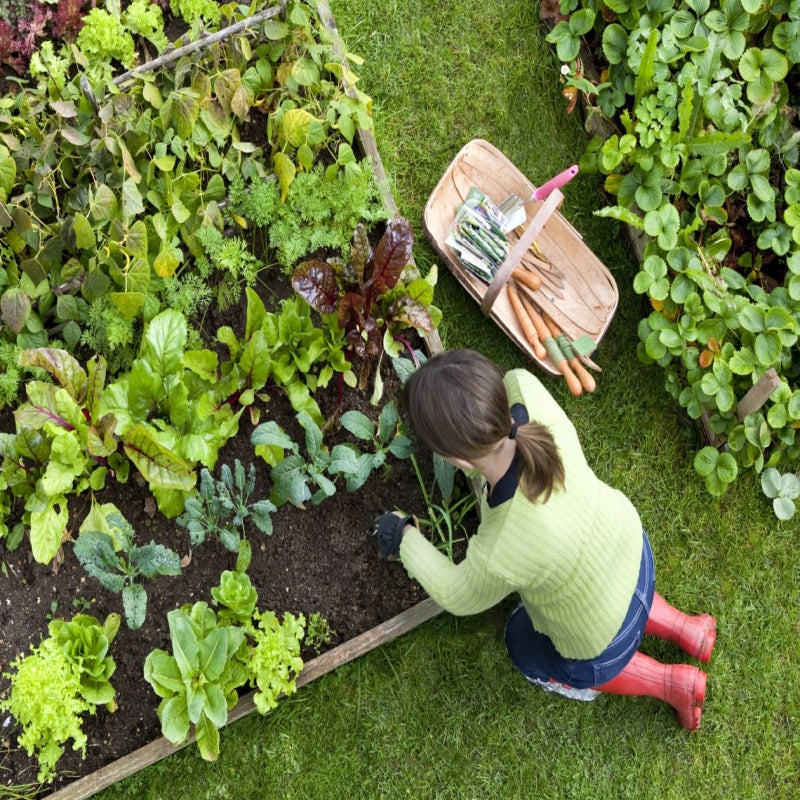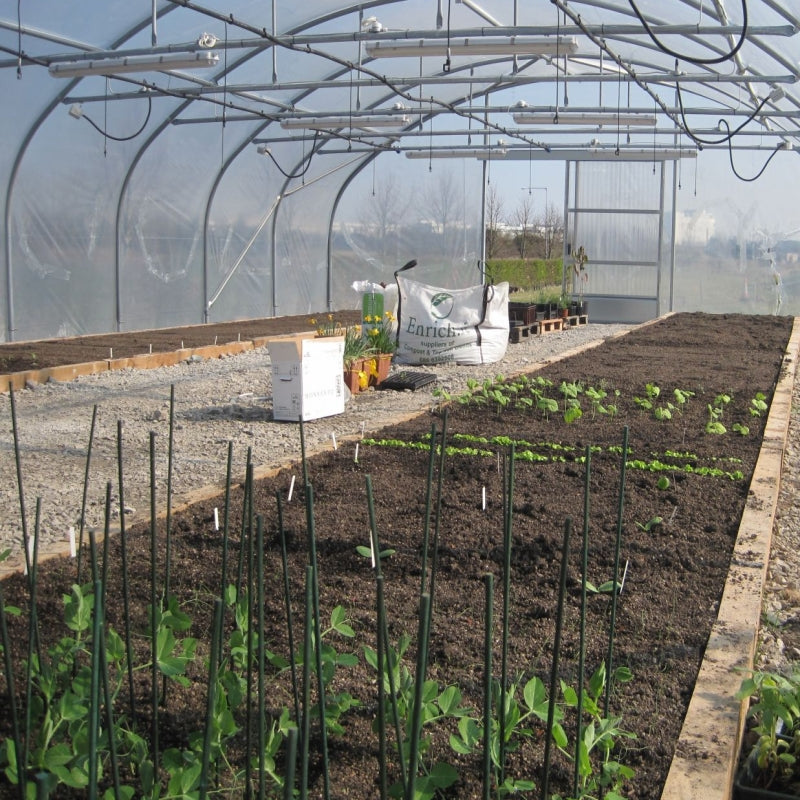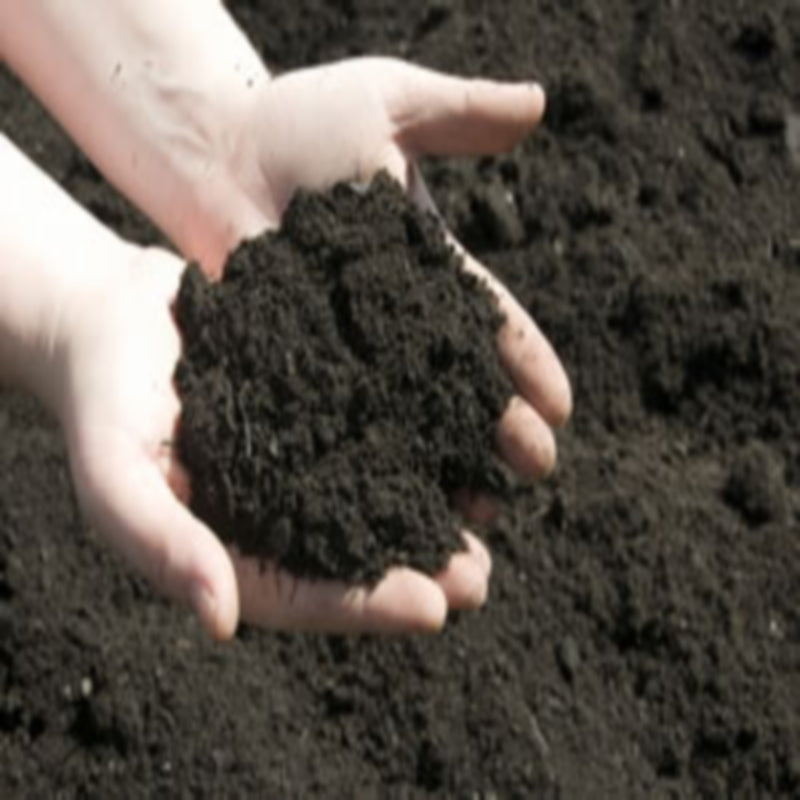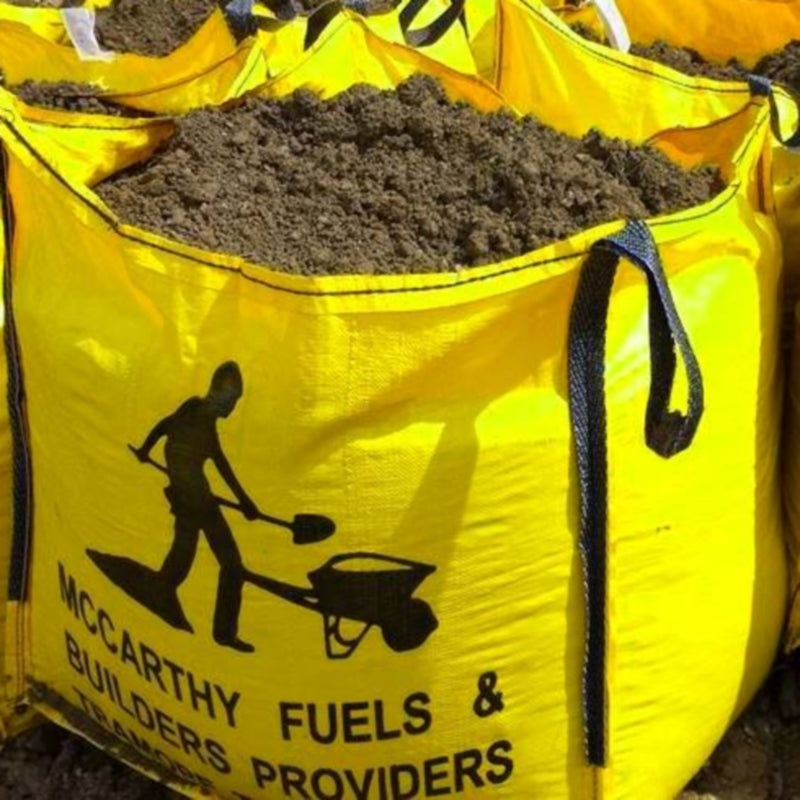 Fantastic blended topsoil
This is my 4th bag in past 2 yrs.fantastic quality, used for new raised beds and lawn patch/repair. Gave new hedge plants a good base to settle/root in. Plants thriving